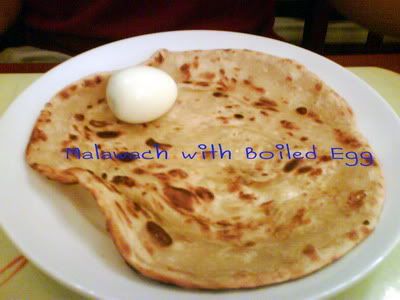 Too much hurricane misery to post lately, but I've had a lot of interesting and strange food in the last few weeks.
First up, I had a pungent fish stew at Mai Thai near our house. It is the greatest little Thai place, and a great discovery. Pretty cheap, with $5.95 lunch specials that sound yummy. We went for dinner and had some dumplings, followed by fish stew. Jon had drunken noodles. All were delicious. The fish stew came blistering hot in a large aluminum pot. It had shrimp, scallops, mussels, chunks of fish, and some glass noodles. Very fishy, in a good way. The only bad thing is that they put the fish in the pot raw, and let it cook as you eat it...a nice touch, but the fish was on the raw side, and the shrimp got overcooked over the course of dinner. I got a few bites of Jon's food, and it was likewise delicious. Perhaps best of all was the decor, consisting of hundreds of orchids, bamboo plants, pots, and fake flowers, all of which is for sale. The music also contributed to the atmosphere, consisting of bizarre synthesized stuff of undetermined origin. Non-Asian but ethnic-sounding music...maybe Central Asian? It was that strange. Kudos on the wicker furniture, too.
Next, we were staying with a friend in Meyerland, the Jewish suburb of Houston, who recommended a Kosher dairy restaurant. Saba's Kosher Kitchen was in a little strip center storefront, with a menu encompassing pastas, salads, salmon, and a bunch of strange Israeli things I'd never heard of (despite having been to Israel). I settled on something described to me as a "sweet pizza dough pancake" (Malawach, apparently Yemeni Jewish comfort food). It came out fragrant and fried, with little plastic cups containing a whole hard-boiled egg, hummus, and something Thomas Keller would probably call 'tomato water'. It was accompanied by a cucumber, tomato, and green pepper side salad kind of reminiscent of Ya Hala's delicious Fettoush salad in Denver. I wasn't quite sure if I was supposed to use the condiments to make a pizza, but the hummus resembled the icky canned kind, so I did not. Our friend later confirmed that one is NOT supposed to make a pizza of it. Despite this, the tomato water was very spicy by itself, and very nice on the pizza dough with a little egg yolk. The salad was ok, as was the Israeli mango nectar I had to drink.